Tech Trends: What's in Store for 2022
From an innovation standpoint, the past couple of years were full of dramatic and transformational change and we do not expect 2022 to be any different. We're particularly excited about the changes happening in PropTech, Health and Wellness, and Retail, as we have been busy engaging new clients in all of these verticals.
PropTech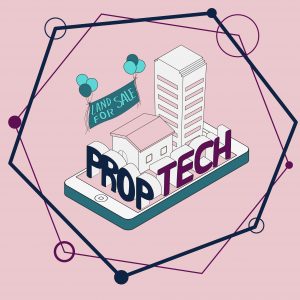 In PropTech, we expect to see continued emphasis placed on the use of technologies that help customers and businesses visualize and experience their spaces in the digital world (e.g., AR/VR, visualization, advanced 3D rendering). During 2021, we saw the rise of virtual Real Estate as the wider world was introduced to metaverse platforms like Decentraland and The Sandbox, and our opinion is that this was just the start. We believe that advances in AI will allow this evolution to proliferate even faster as development engines and deep-learning algorithms are able to take user-specified metrics and requirements and automatically generate robust designs and finished building environments.
Take our current client Qbiq as an example. The Company utilizes proprietary AI and advanced rendering techniques to design finished office floor plans in minutes, uniquely tailored to a customer's specific needs. With private investments in PropTech up 28% YoY, this sector is going to continue to explode and Bizydev's expertise in real estate positions us perfectly to take advantage.
Health & Wellness
On the Health and Wellness front, we know that remaining healthy will remain a top priority for people in 2022 as we cautiously emerge from the COVID19 pandemic. While we could focus on a variety of trends here, we are most excited about the opportunities in the realm of connectedness, on both an interpersonal and technological basis, particularly as we see more and more people transition to remote-work-friendly lifestyles. Ecosystems that enable and support distributed communities by allowing users to stay connected around the globe, interact with specialists and professionals, compete with their friends to achieve goals, and the like, will ultimately lead to better outcomes across an array of disciplines (e.g., fitness, mental health, weight management).
Supporting this will be the continued proliferation of smart, connected devices that enhance the health and wellness experience in the home and provide users useful and impactful data. Whether it be connected fitness (iFIT), smart sleep systems (Eight Sleep), or fitness trackers (Whoop, Oura), we are now able to gain real-time insights concerning all aspects of our daily well-being and performance. It won't be far off until we see the interconnectedness taken to the next level whereby these devices are all able to communicate and exchange data with one another, effectively comprising a single, holistic platform empowering individuals to live healthy and productive lives with minimal effort.
Retail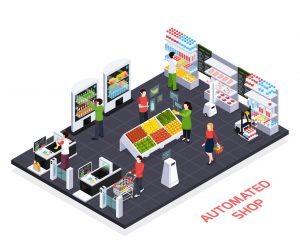 For Retail, we anticipate that the convergence between brick-and-mortar and digital channels will accelerate as the broader use of in-store automation and contextual analytics at the edge bring us closer to a unified, and highly-personalized, omnichannel shopping experience. Throughout 2021 and already into 2022, we have seen big-box retailers like Walmart, BestBuy, and Walgreens launch internal retail media networks to capitalize on the burgeoning "store as a medium" opportunity–think targeted ads on digital signage as you pass by or individualized promotions pushed to your phone while shopping all driven by customer datasets comprised of comprehensive in-store and online data–which has been enabled by these new technologies.
Another embodiment of this trend can be seen in the work being done by our client Brik+Clik, who is shaping the future of retail by bringing the convenience of online while allowing consumers to touch, feel, taste and try-on their favorite brands in a real-world environment. The benefit to the shopper is clear, but Brik+Clik is also changing the game for D2C online brands who now have a capital-light, data-driven, white-glove alternative to establishing their own physical retail presence. Instead of Location, Location, Location, for physical retailers, it's becoming Data, Data, Data.